But the LORD says, "Do not cling to events of the past or dwell on what happened long ago. Watch for the new thing I am going to do. It is happening already – you can see it now! I will make a road through the wilderness and give you streams of water there." 
(Isaiah 343:18-19 GNT)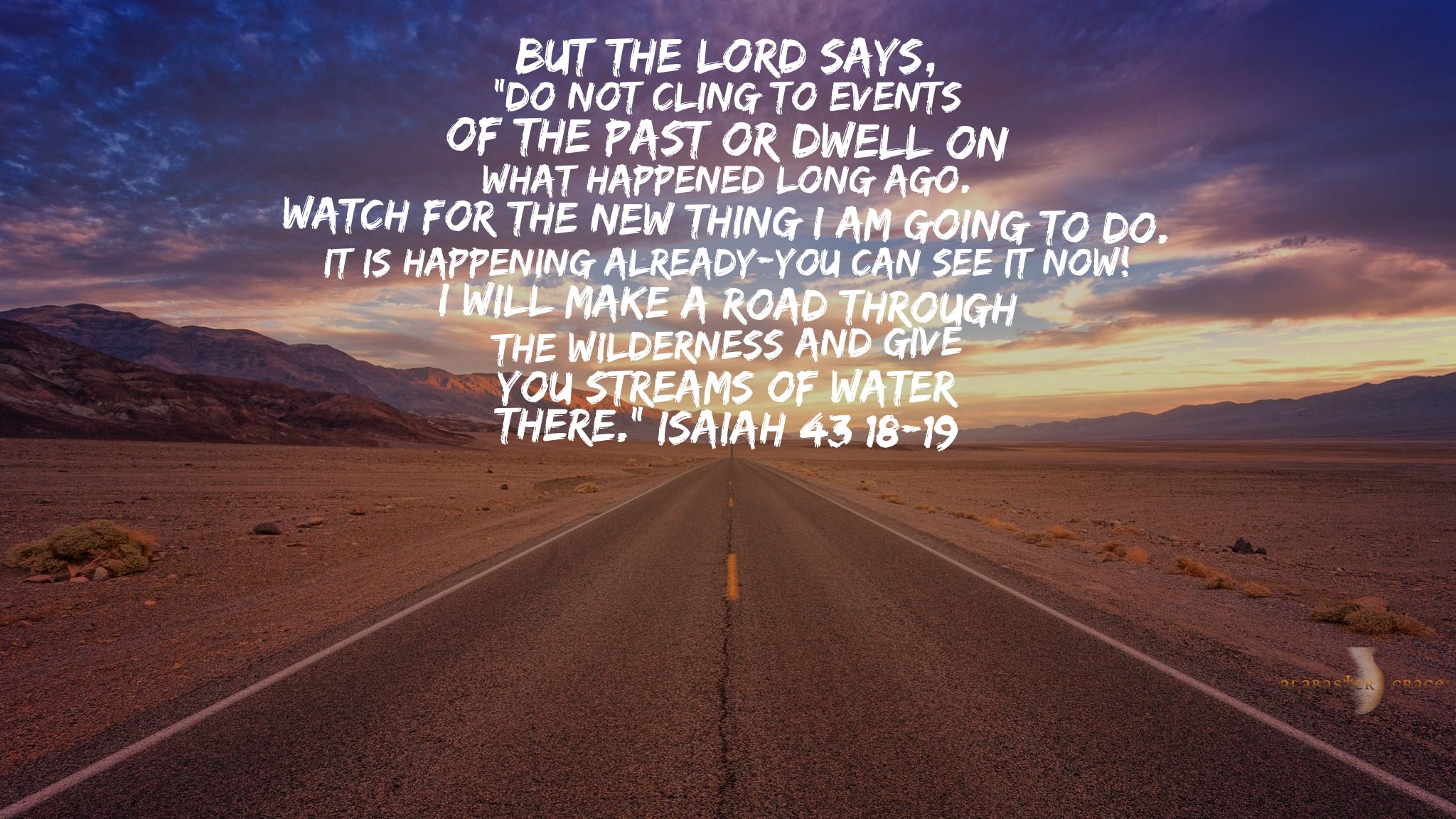 The past is the past. Sometimes it is hard not to go back and relive it. However, God is telling us to do just that. We are not to have lives of regret, but lives of hope and expectation of things to come. 
If we have made mistakes in the past, they cannot be undone. But they can be brought under the blood of Jesus so that the mire of disappointment and self-condemnation can be cleansed and made pure. 
Today, don't dwell on the past. Look to the One who knows your past, present, and future. Even with that knowledge, His love for you is fierce and unwavering. 
"Leave the broken, irreversible past in God's hands, and step out into the invincible future with Him." 
- Oswald Chambers