And as they were eating, Jesus took bread, blessed and broke it, and gave it to the disciples and said, "Take, eat; this is My body." Then He took the cup, and gave thanks, and gave it to them, saying, "Drink from it, all of you. For this is My blood of the new covenant, which is shed for many for the remission of sins."  (Matthew 26:26-28 NKJV)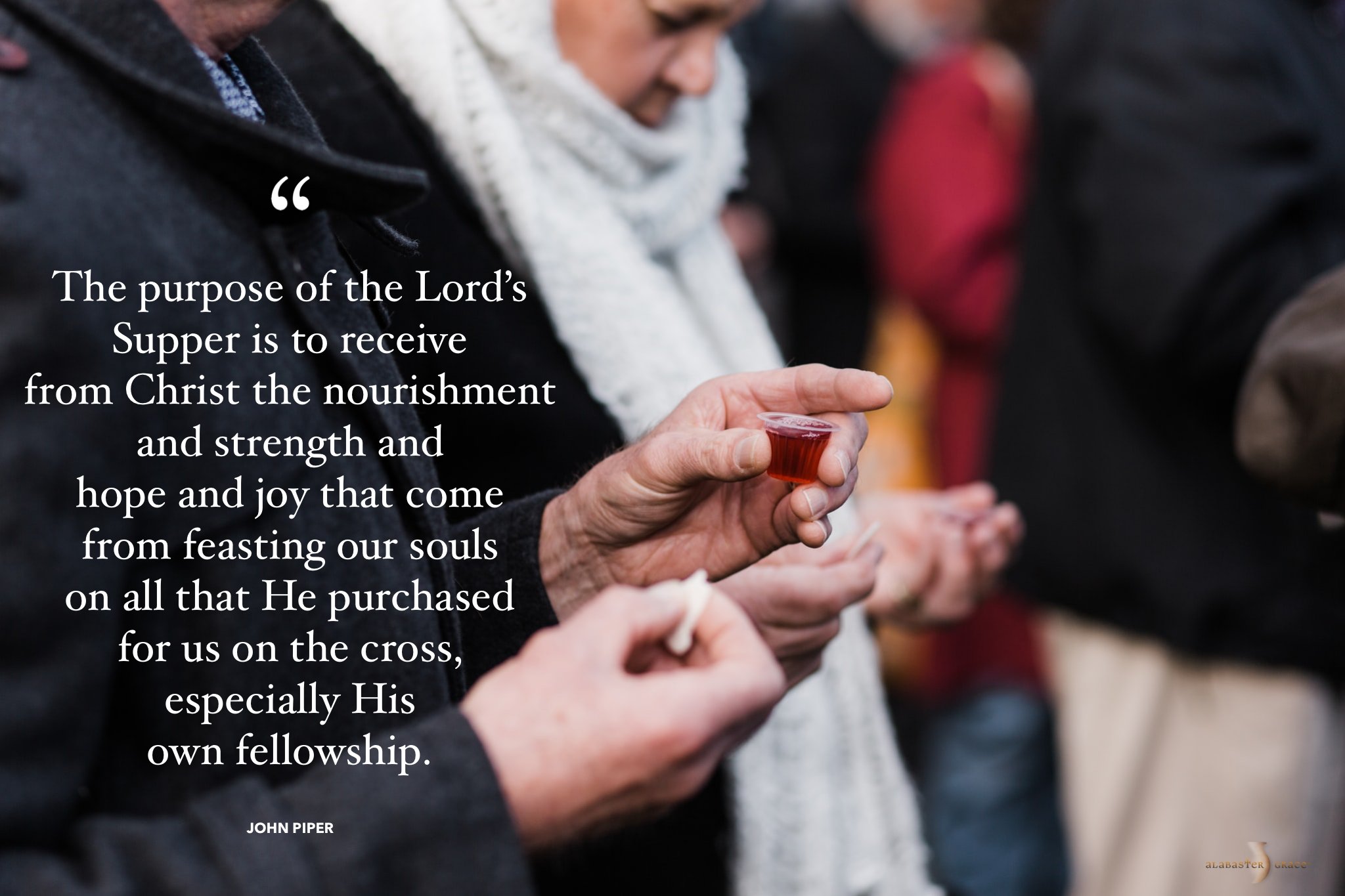 The Last Supper, which took place just hours before Jesus' crucifixion, was a Jewish Seder or Passover observance. The feast's symbols had previously pointed back to the Hebrews' redemption from Egypt, but at the Last Supper Jesus revealed the messianic significance of two symbols: the bread and the wine. 
Breaking the unleavened bread Jesus said, "Take, eat; this is My body" (Matthew 26:26). In Scripture, leaven represents sin, and bread without yeast represents the holiness of God. The other symbol Jesus used, wine is poured four times at a Seder. Scholars believe that it was the third cup, known as the cup of redemption, that He called, "My blood of the covenant, which is poured out for many for forgiveness of sins" (Matthew 26:28). 
Christians observe Communion today using bread to represent Jesus's body broken for us, and wine or grape juice to represent His blood poured out for the forgiveness of our sins. He voluntarily gave up His life and is the perfect sacrificial lamb for our sins. We are blessed beyond measure to have a Savior that would do this for us, taking our place and bearing our sins on the Cross so that we can be forgiven and reconciled with God. This is God's grace, the priceless gift that is freely given to all who will accept it. 
"The purpose of the Lord's Supper is to receive from Christ the nourishment and strength and hope and joy that come from feasting our souls on all that He purchased for us on the cross, especially His own fellowship." – John Piper