Do everything without grumbling or arguing, so that you may become blameless and pure, children of God without fault in a warped and crooked generation. Then you will shine among them like stars in the sky as you hold firmly to the word of life. (Philippians 2:14-16a NIV)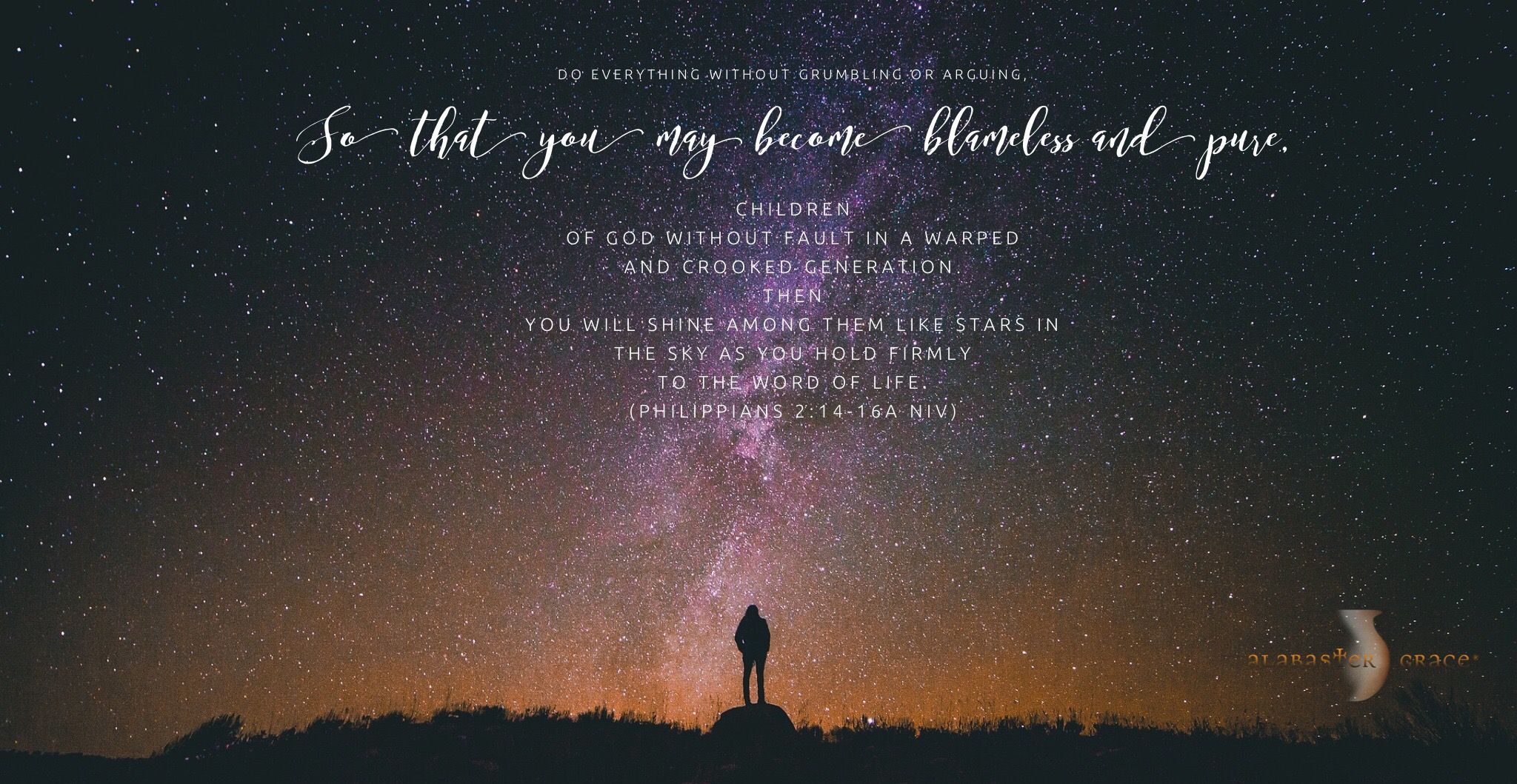 An ambassador, according to Webster is an official envoy or an authorized representative or messenger. We are ambassadors of Christ. Our daily lives are a reflection of Him. To the world, we may be the only "Jesus" they encounter. In every part of our life, we are to represent what the Christian is all about. 
We are only human, but we have a higher standard to be measured against. Let us be Godly examples to the world and shine like stars in a dark world. 
"The eagle-eyed, argus-eyed world observes everything we do, and sharp critics are upon us. Let us live the life of Christ in public. Let us take care that we exhibit our Master, and not ourselves--so that we can say, 'It is no longer I that live, but Christ that lives in me.'" - Charles Spurgeon