My brethren, count it all joy when you fall into various trials, knowing that the testing of your faith produces patience. But let patience have its perfect work, that you may be perfect and complete, lacking nothing. (James 1:2-4 NKJV)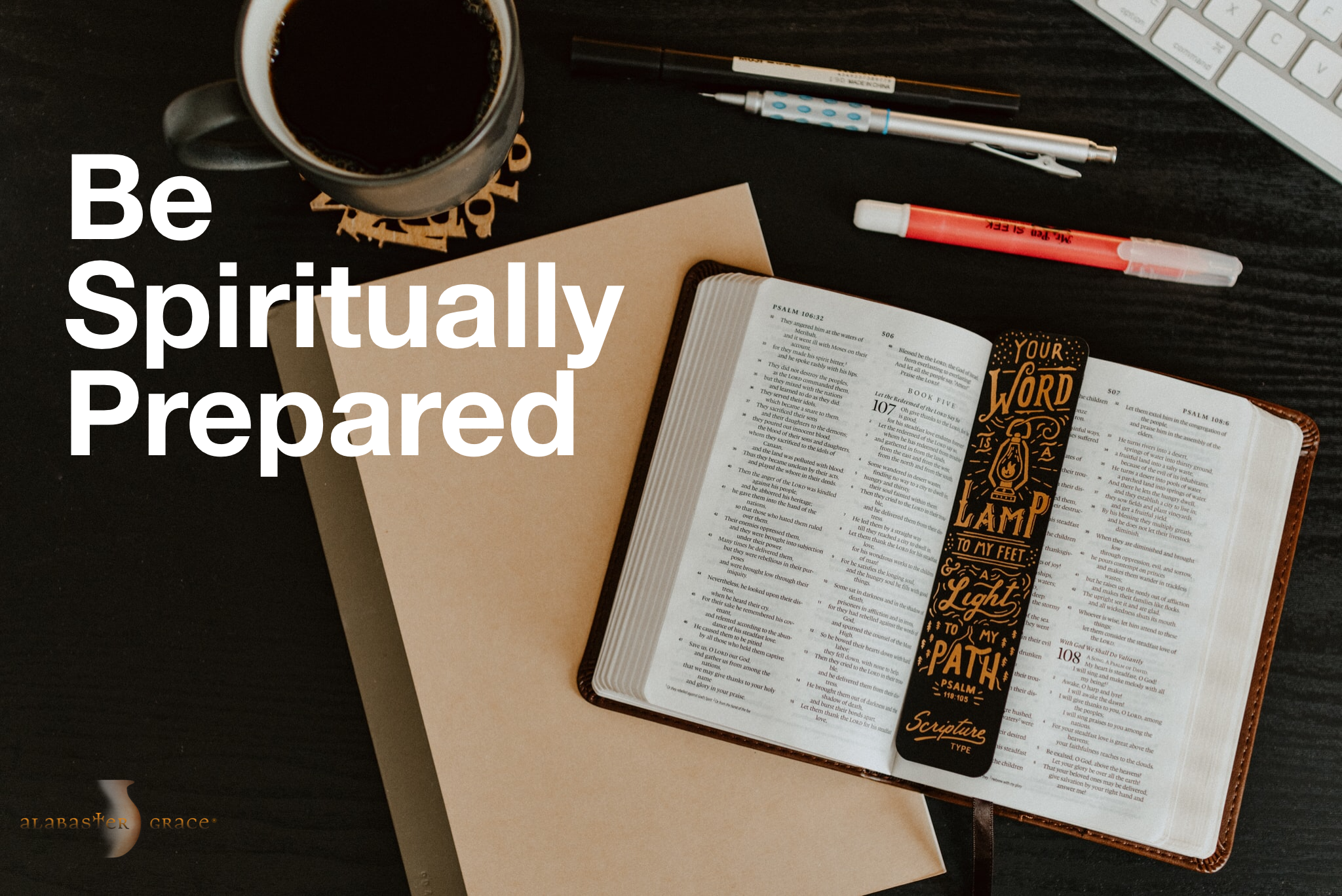 We are currently living in very different times, having never experienced anything like this in our lifetime. 
Living on the East Coast, we always prepare for hurricane season by having preparedness kits every year. Being prepared for difficult times helps us persevere when they come. 
Instead of focusing on preparing physically for difficult times, let's turn our attention to being spiritually prepared. Scripture tells us that trials are not uncommon, but are a normal part of the Christian life (James 1:2). The items we need in our spiritual preparation kit are studying and memorizing the Word, being accountable to fellow believers, spending time in praise and worship, serving others, and praying. And this list is by no means exhaustive. 
Focusing on Christ and what He's done for us will keep us moving forward and prepared for any difficulties that we may face. As we do this, we will be able to be joyfully and spiritually prepared. 
"What God may hereafter require of you, you must not give yourself the least trouble about. Everything He gives you to do, you must do as well as ever you can, and that is the best possible preparation for what He may want you to do next. If people would but do what they have to do, they would always find themselves ready for what came next." - George MacDonald