Be anxious for nothing, but in everything by prayer and supplication, with thanksgiving, let your requests be made known to God; and the peace of God, which surpasses all understanding, will guard your hearts and minds through Christ Jesus. - Philippians 4:6-7 (NKJV)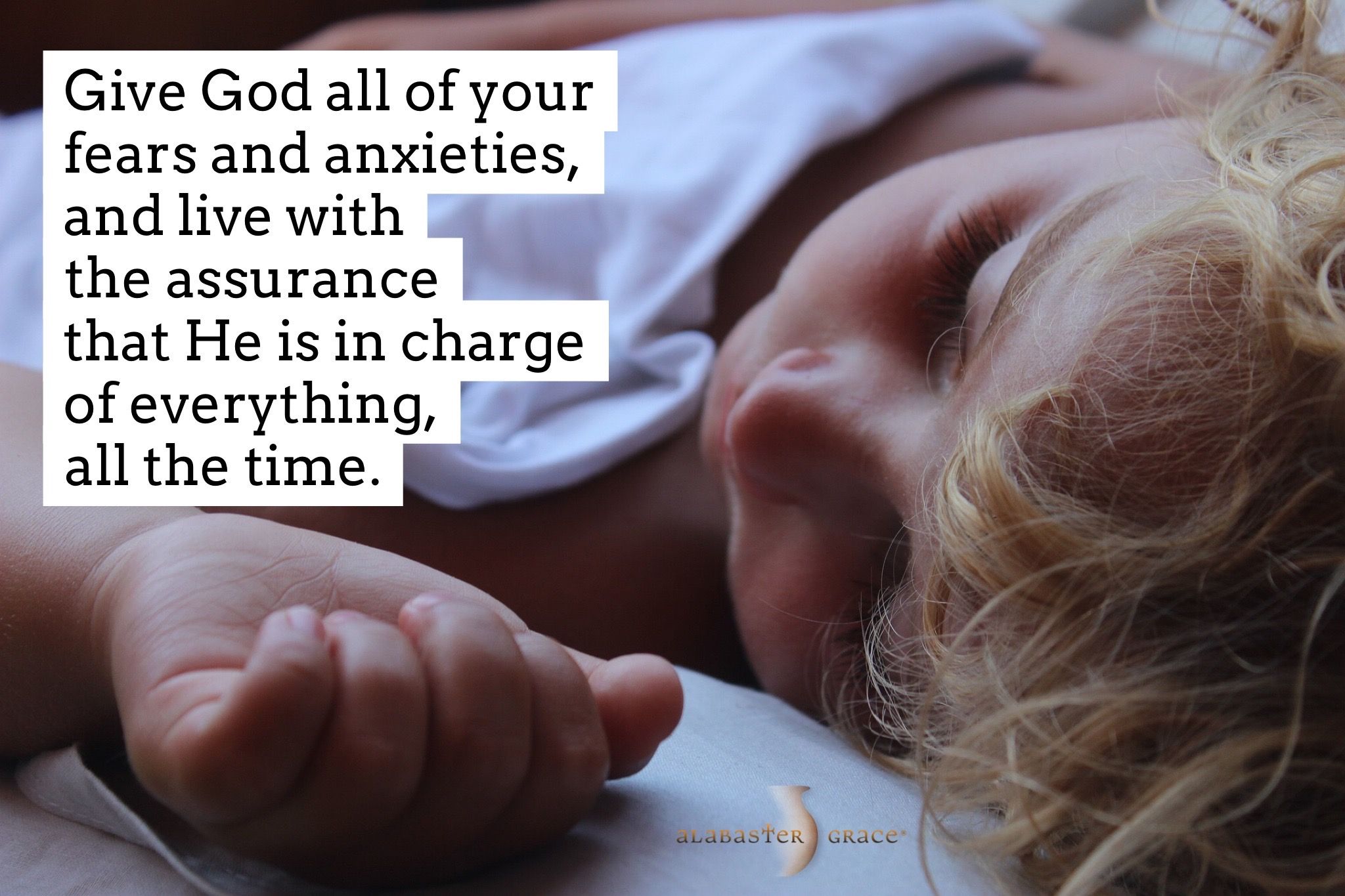 We need to remember that nothing happens outside God's control or care. Psalm 18:2 calls the Lord our "rock," our "fortress," and our "deliverer". God knows what we are going through and we can give Him all our fears and anxieties. 
Keep your focus and priority on God always, giving him all your fears and anxieties, and live with the assurance that He is in charge of everything, all the time. 
"If we are all going to be destroyed by an atomic bomb, let that bomb when it comes find us doing sensible and human things—praying, working, teaching, reading, listening to music, bathing the children, playing tennis, chatting to our friends over a pint and a game of darts—not huddled together like frightened sheep and thinking about bombs. They may break our bodies (a microbe can do that) but they need not dominate our minds." - C.S. Lewis