Beloved, if God so loved us, we also ought to love one another. No one has seen God at any time. If we love one another, God abides in us, and His love has been perfected in us." (1 John 4:11-12 NKJV)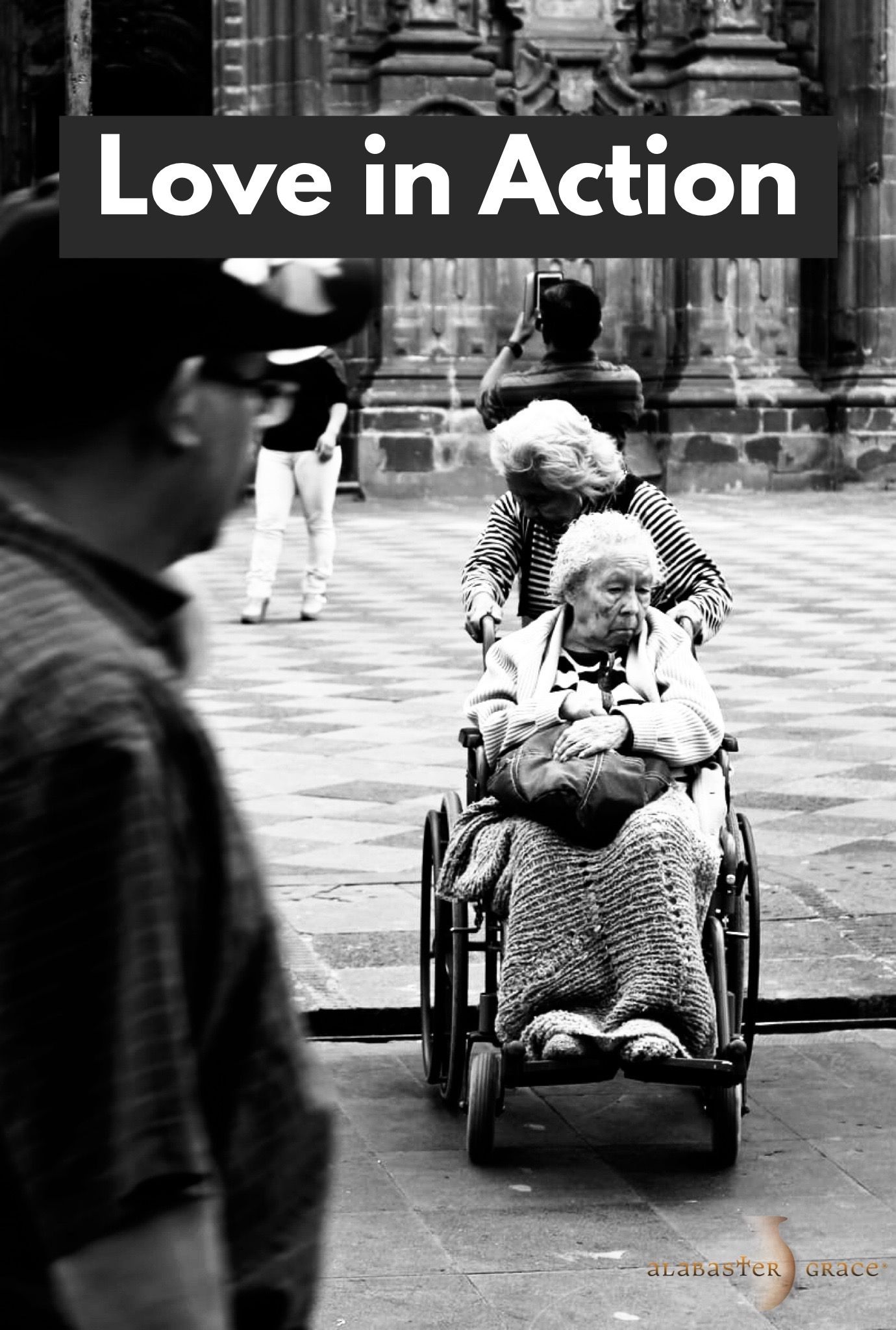 Serving one another…Jesus modeled this when He washed His disciples' feet. We may not be in a place where it is appropriate to wash others' feet, but what are some ways in which we can serve and show our love to others? 
We can be courteous and patient with others, even if someone is disagreeable and difficult. Set an example for one another "in speech, in life, in faith, in purity" (1 Timothy 4:12). Also, forgive one another because God has forgiven us. If we do not forgive others, God "will not forgive your sins" (Matthew 6:15). 
It is God's job to judge, not ours. We may be called to rebuke or correct others in Christian love, but we are not to judge. Instead, edify others, encouraging and lifting them up as our brothers and sisters in Christ. Also, pray for others remembering that it is a privilege to come before God in prayer on behalf of others! 
"Our love to God is measured by our everyday fellowship with others and the love it displays." - Andrew Murray