For you have delivered me from death and my feet from stumbling, that I may walk before God in the light of life. (Psalm 56:13 NIV)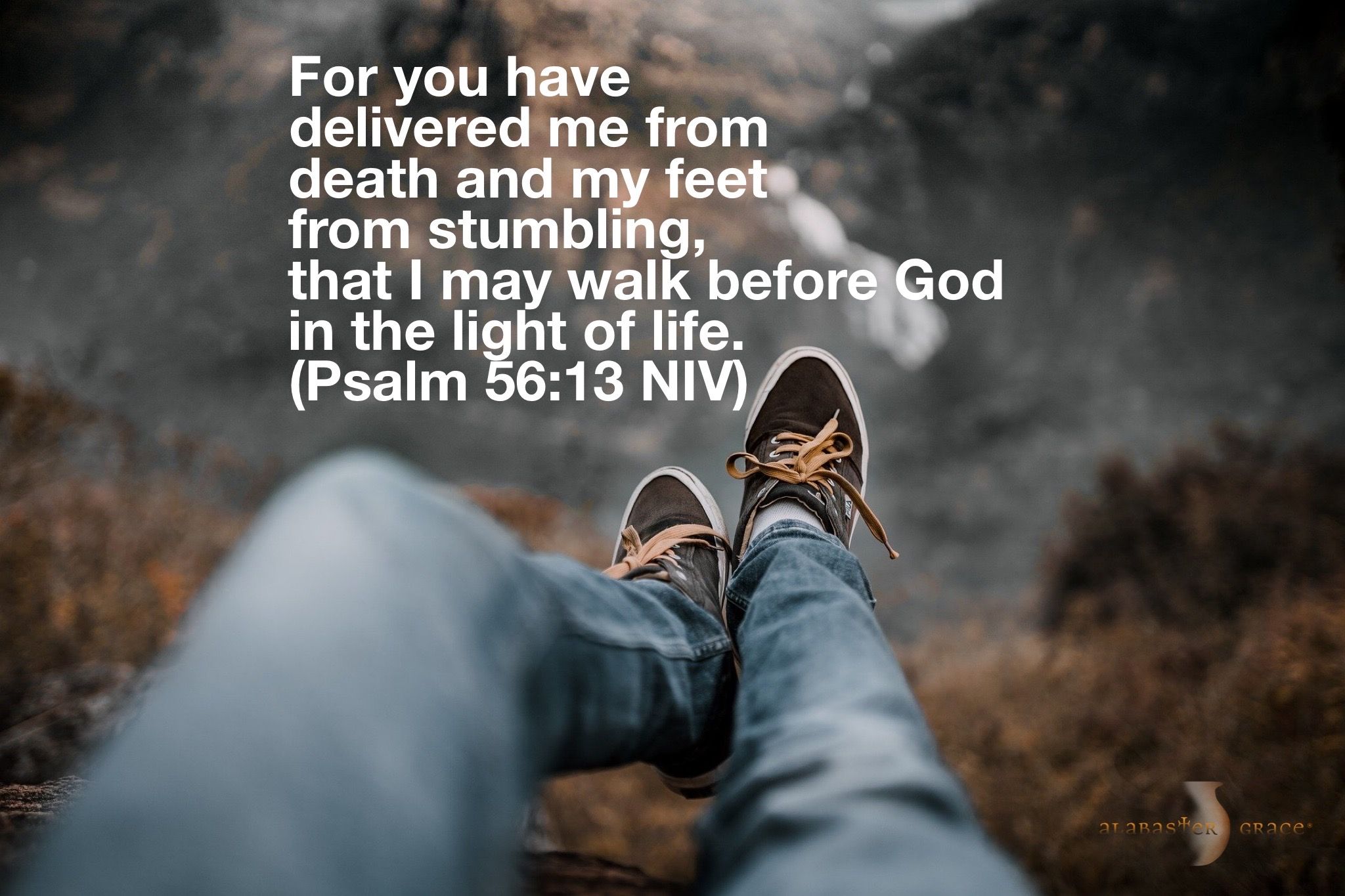 The enemy would love nothing more than to make us stumble and fall as believers. 
The appearance of darkness can sometimes seem insidious. Think of it as light bulbs burning out in a lamp. If there are three bulbs and one goes out, it is easy for the eyes to adjust to the difference. When two of the bulbs go out, the darkness is more noticeable, but the eyes become accustomed to the change again. It is only when all three bulbs are out that it is dark and that something needs to be done. 
The light bulb analogy can be applied to our walk with the Lord. It is easy to get off track, little by little until we fall off a cliff. But when we fall, God still loves us and shines the light of His love on us, helping us to see our way back to Him. 
"Christ cannot light a single spark in the heart of an individual, without that little tiny spark being for God. He gives the light, and has ordained that every ray of it is to reflect something for God."  - G.V. Wigram