For you are my lamp, O LORD, 
and my God lightens my darkness. (2 Samuel 22:29 ESV)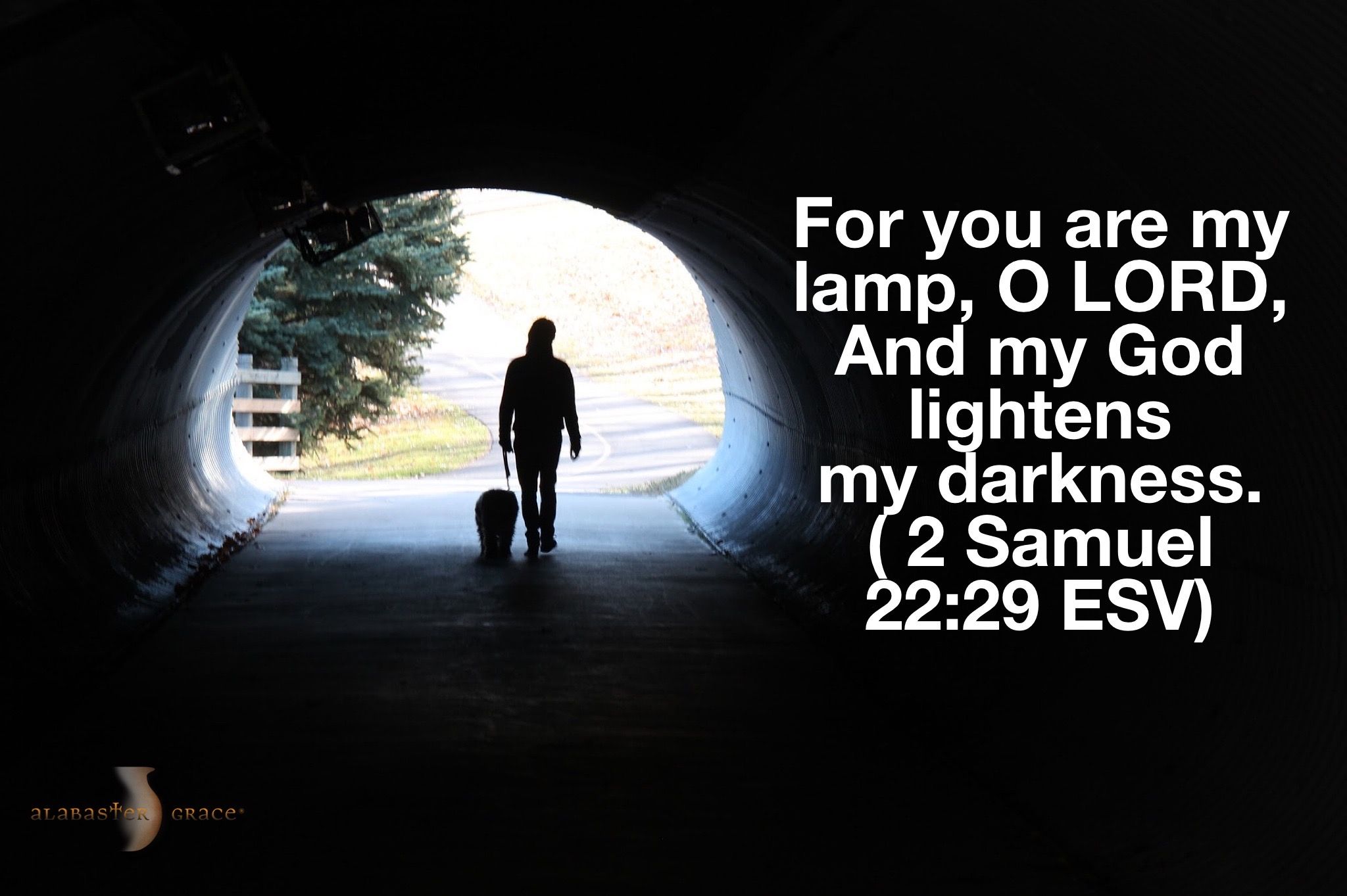 When we took our dog Jazzy outside in the evenings, we always carried a flashlight with us. The darkness was unsafe, and we could have easily gotten hurt by tripping over something or falling into a hole. But the brightness of the flashlight shined the way, and we were able to keep ourselves from danger. 
The little flashlight shines bright enough in the darkness to show us a safe way. Imagine the light of the Lord magnified over a million times brighter! He makes our path so clear that even the darkest darkness can never touch us. 
No matter how dark your situation seems, the light of God always shines brighter! 
"Glory in Christ and you can bask in His light forever." - Woodrow Kroll