Lift up your heads, O gates! 
And lift them up, O ancient doors, 
that the King of glory may come in. 
Who is this King of glory? 
The Lord of hosts, 
he is the King of glory! 
(Psalm 24:9-10 ESV)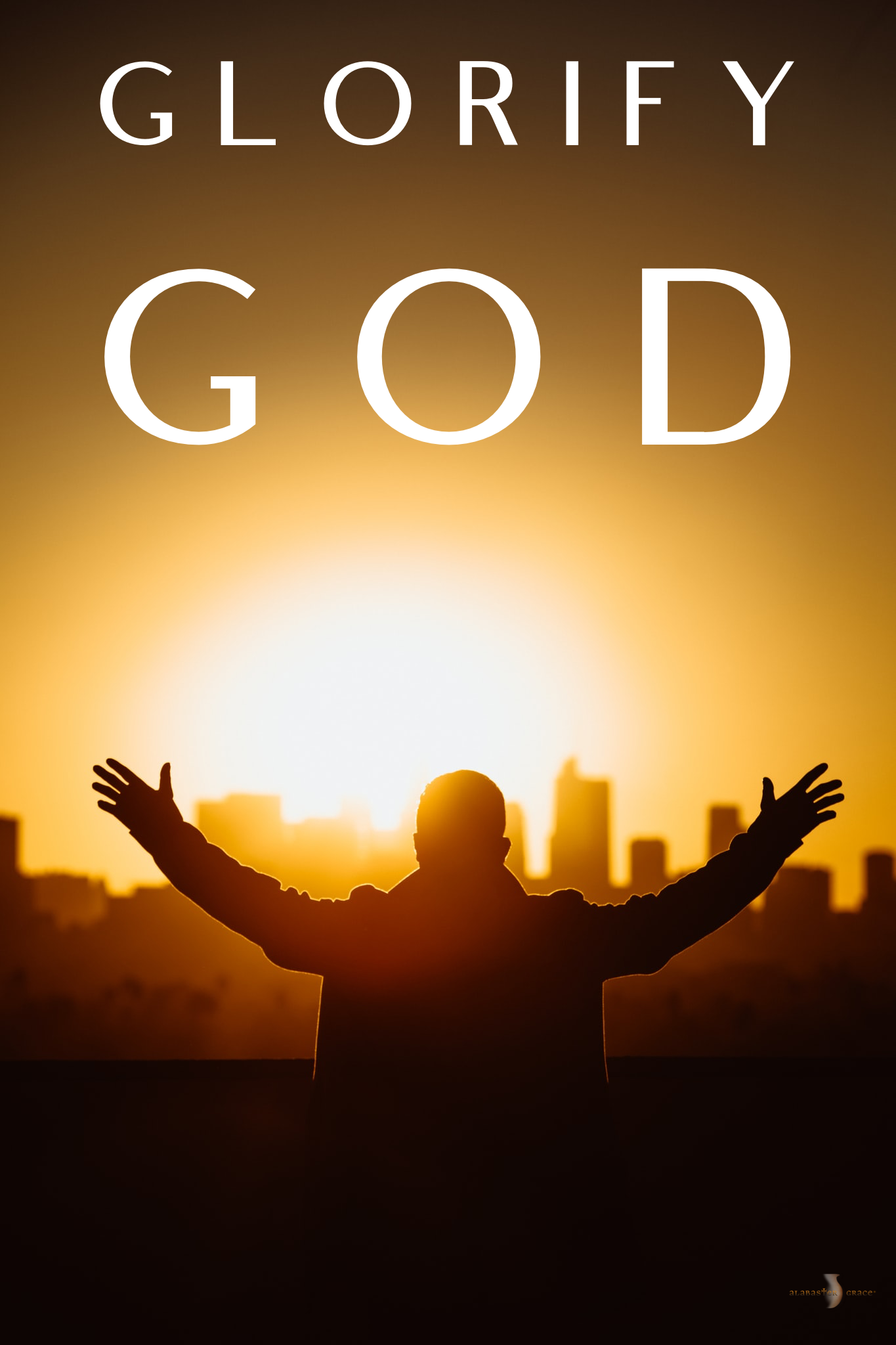 What is God's glory, and how do we glorify Him? 
God's glory is his infinite weight and His supreme importance. God's glory is also his inexpressible beauty and perfection. 
To glorify God is to obey him unconditionally. We do not glorify God if we only obey Him simply out of duty (following the rules). We must ultimately give Him our will and heart to truly glorify God. 
How do we do this? We study His Word, talk with Him in prayer, and seek Him and His will in everything we do. 
"The deepest longing of the human heart is to know and enjoy the glory of God. We were made for this." - John Piper