Finally, brothers and sisters, whatever is true, whatever is noble, whatever is right, whatever is pure, whatever is lovely, whatever is admirable - if anything is excellent or praiseworthy - think about such things. (Philippians 4:8 NIV)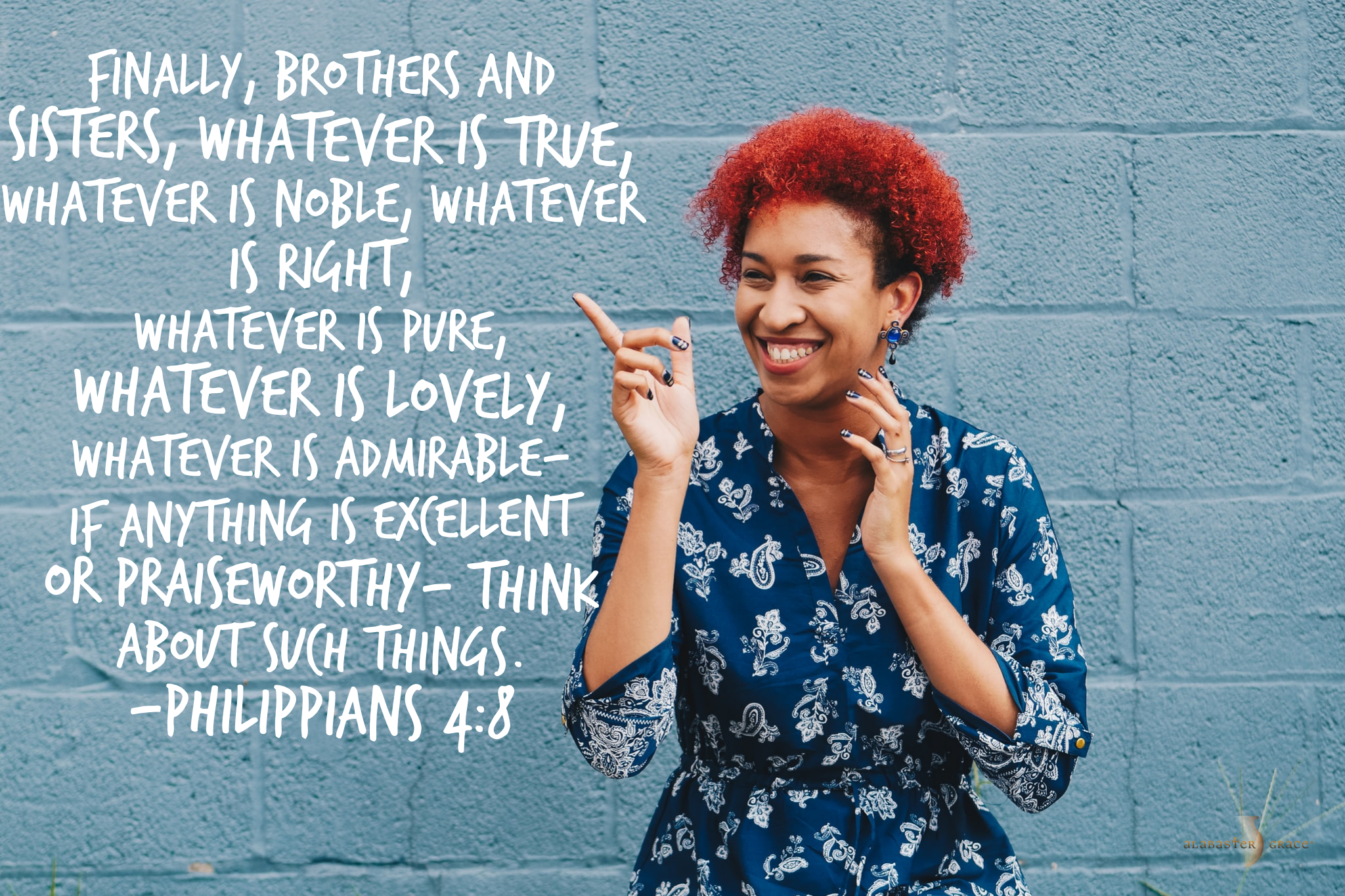 God has given us much intellect. We can synthesize, solve problems and multitask without the blink of an eye. With this intellect, however, our minds constantly battle with pure and sinful thoughts. 
But God gives us the ammunition to win the fight. "No temptation has overtaken you that is not common to man. God is faithful, and he will not let you be tempted beyond your ability, but with the temptation he will also provide the way of escape, that you may be able to endure it." - (1 Corinthians 10:13 ESV) 
God sees our hearts and desires to see His reflection in us. Today, make a conscious effort to think pure, noble, admirable, and lovely thoughts. 
"Would it appall you or delight you if Christ revealed your thoughts? We unconsciously assume that our outer, physical, visible actions are going to be the basis for our judgment. In the Bible, though, God places the emphasis on the inner, invisible actions of the mind."
― T.W. Hunt