Blessed are the peacemakers, for they will be called children of God. (Matthew 5:9 NIV)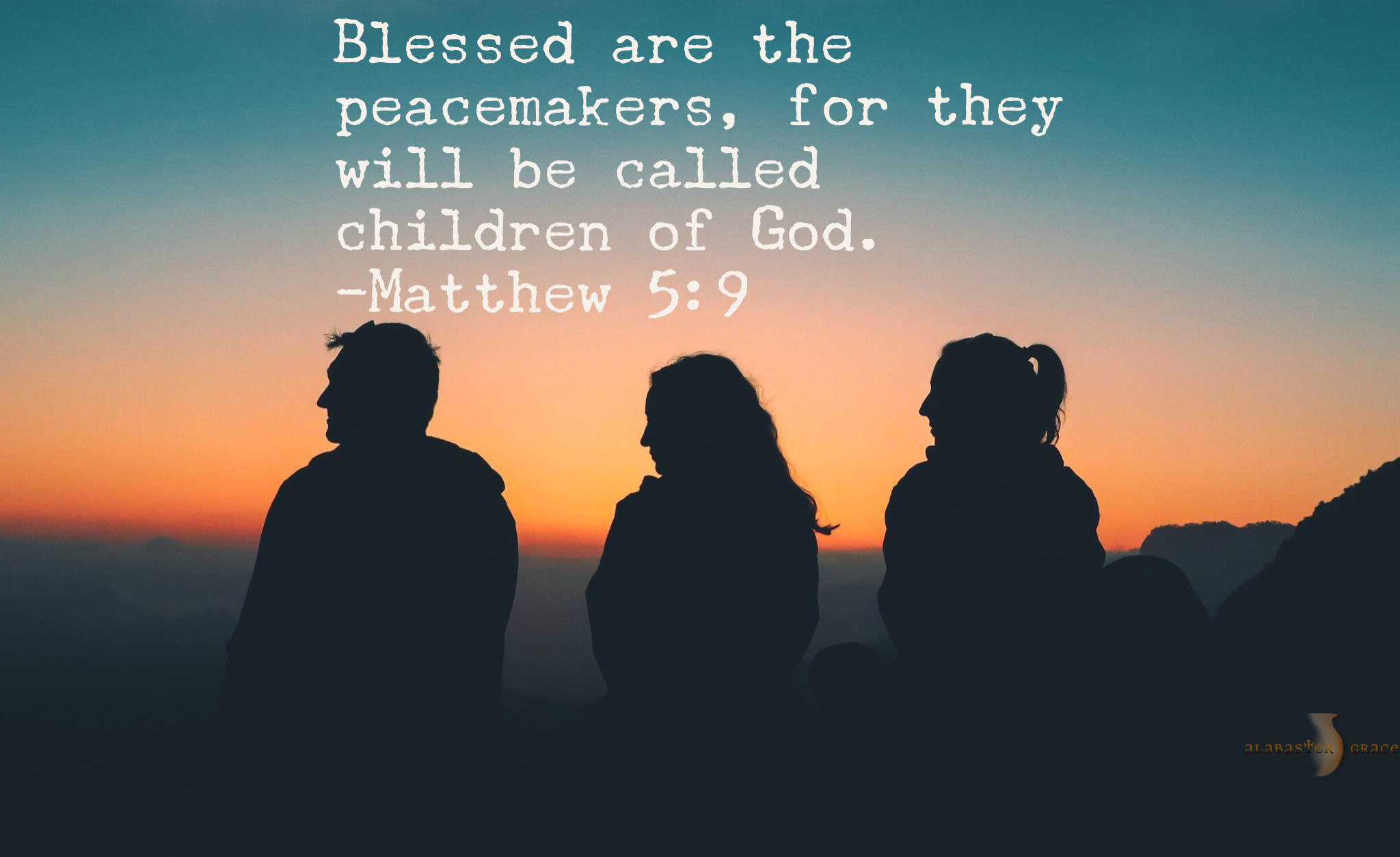 Jesus was humiliated, mocked, beaten, and crucified to bring us peace. 
Though our trials will never approach His agony, we shouldn't be surprised at the cost of peace-making. We will often be misunderstood, and we may be alone in our efforts to bring peace. 
There are tremendous costs when we work at being a peacemaker: 
We may be mocked, similar to the way Jesus was mocked. He didn't defend himself, retaliate, or become abusive or nasty. Keeping our mouths shut is never easy. 
We must give up the "right" to seek justice for ourselves and trust God as the ultimate judge. 
We may have to pay someone else's debt to bring about peace, as Jesus did. 
We may need to offer forgiveness and reconciliation even if we don't know if it will ever be accepted, just as Jesus did. 
Who knows what Jesus will ask of us and when the situation will require a peacemaker? Let us pray that we are willing to be appropriate peacemakers when the position requires it, just as Jesus did, knowing that we belong to Him. 
"The followers of Jesus have been called to peace. When he called them, they found their peace, for he is their peace. But now they are told that they must not only have peace but make it." - Dietrich Bonhoeffer