If I then, your Lord and Teacher, have washed your feet, you also ought to wash one another's feet. (John 13:14 NKJV)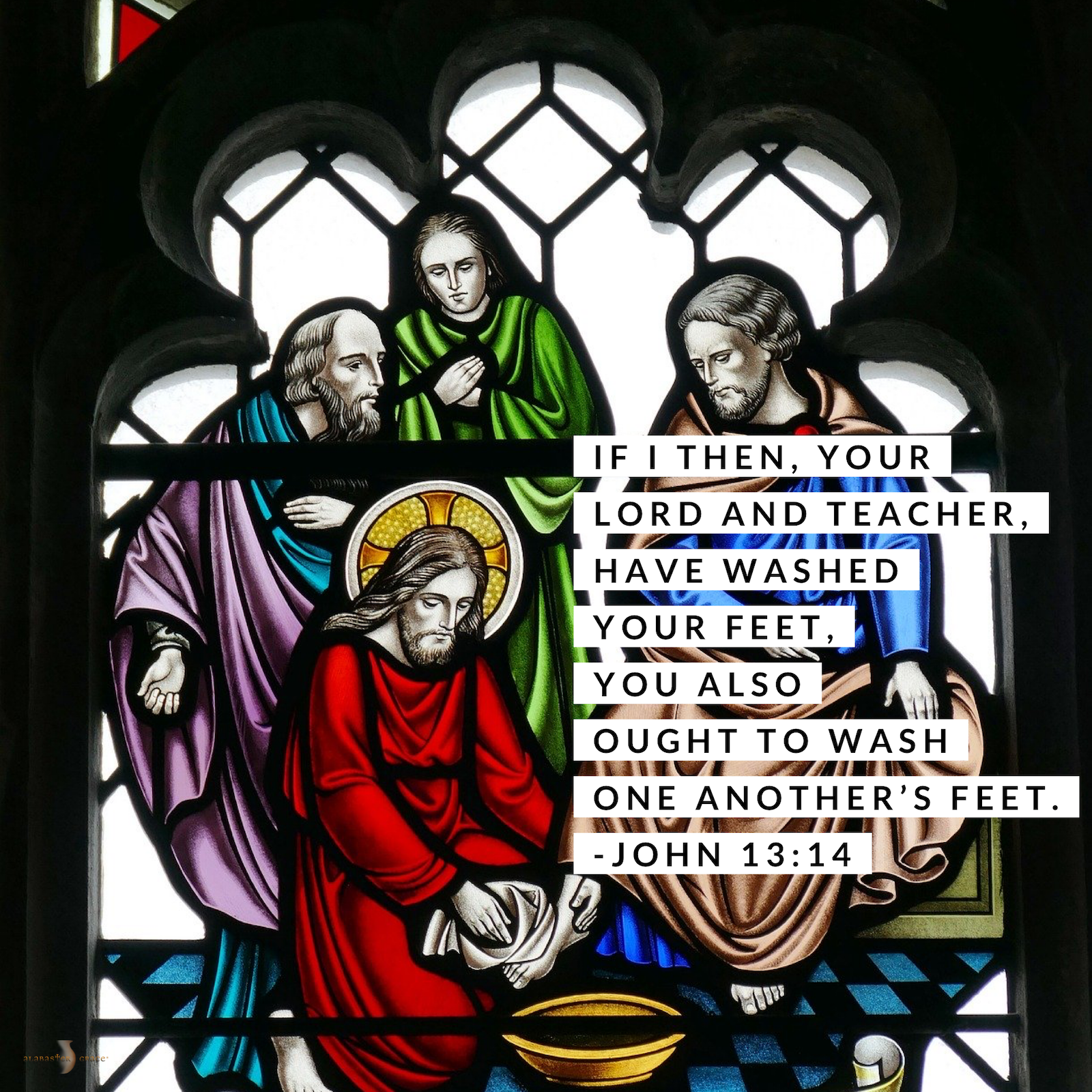 In the 13th chapter of John, Jesus performs a simple act of washing his disciples' feet during his last few hours on earth. This act of humility was quite unexpected.  The custom at the time was that it was left to the lowliest servant to perform the disliked duty of washing the dirty, filthy feet of strangers or travelers before they entered a house. 
Jesus purposely chose to do this deed as a symbol of placing the needs of others before oneself - to be a servant. It reveals not only his true character but the character he wants ALL believers to develop. Just as Christ came to serve, so are we called to serve others. 
"One of the principals of religion is, to lose no occasion of serving God. And, since he is invisible to our eyes, we are to serve him in our neighbor; which he receives as if done to himself in person standing visibly before us." - John Wesley