"I am the good shepherd. The good shepherd gives His life for the sheep." (John 10:11 NKJV)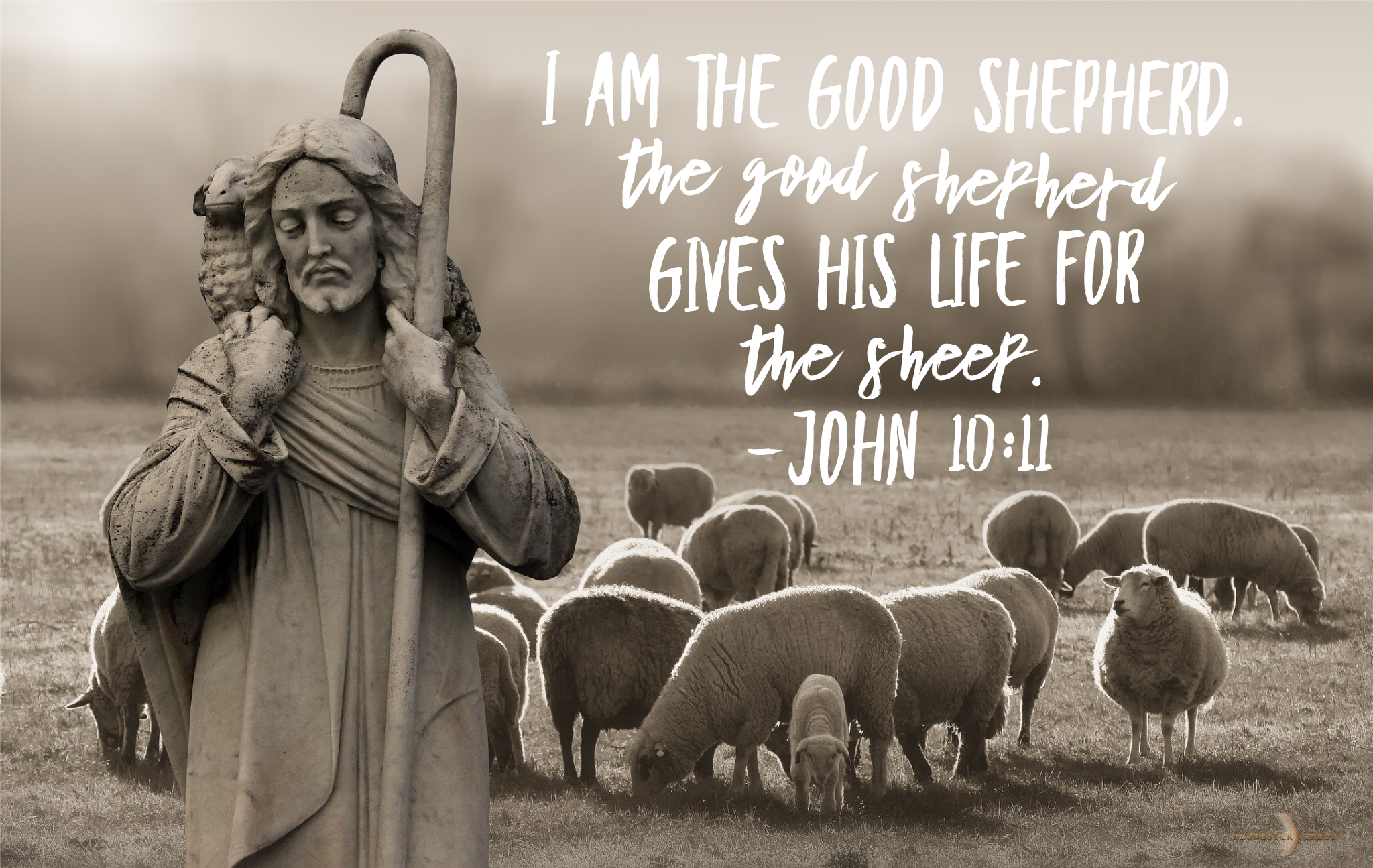 As shepherd of the sheep, Jesus is the one who protects, guides, and nurtures His flock. To better understand the purpose of a shepherd during the times of Jesus, it is helpful to realize that sheep are utterly defenseless and dependent upon the shepherd. Rushing walls of water coming down the valleys from sudden, heavy rainfalls can sweep them away, robbers can steal them, and wolves can attack the flock. In protecting their sheep, shepherds were frequently subjected to grave danger, sometimes even giving their lives to protect their sheep. 
Likewise, Jesus gave His life on the cross as "the Good Shepherd" for his own. He who would save others, though He had the power, did not choose to save Himself. Through His willing sacrifice, the Lord made salvation possible for all who come to Him in faith. In proclaiming that He is the Good Shepherd, Jesus speaks of "laying down" His life for His sheep. Let us stay ever close to our Good Shepherd. 
"The only safe place for a sheep is by the side of his shepherd because the devil does not fear sheep; he just fears the Shepherd."
— A. W. Tozer