Oh sing to the LORD a new song, 
for he has done marvelous things! 
His right hand and his holy arm 
have worked salvation for him. 
Make a joyful noise to the LORD, all the earth; 
Break forth into joyous songs and sing praises! 
(Psalm 98:1&4 ESV)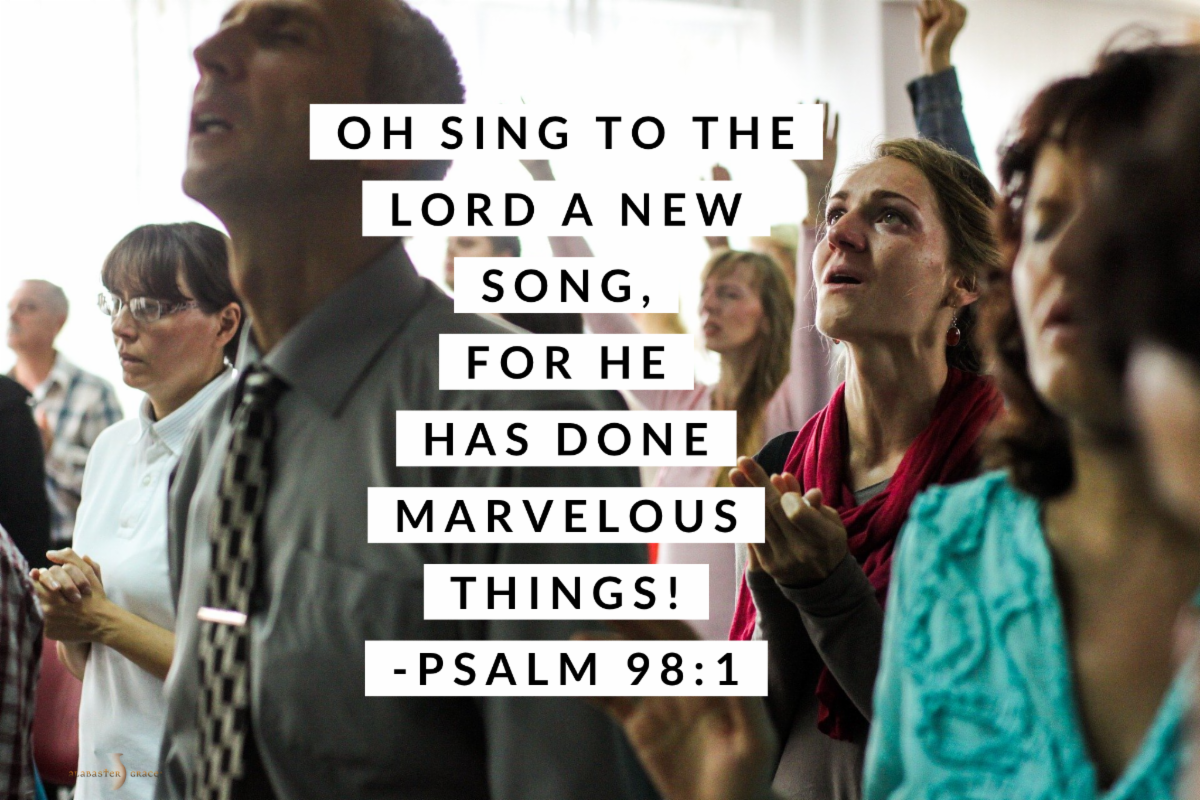 God wants us to be in a special relationship with Him. We can do this by studying His Word, praying, worshipping, and serving Him in everything we do. 
As we study God's Word, we learn more and more about Him as He reveals His heart to us. In our prayer life, we have the opportunity to praise God and dialog with Him as we petition our requests and hear Him speak and reveal Himself to us. 
Today's verses focus on singing to the LORD in worship. As today's verses teach, all of us are called to make a joyful noise to the LORD, to break forth into joyous songs and praises. It doesn't matter how well we can sing, or whether we can hold a tune. It is what's in our hearts that counts and singing enables a closer connection to the Heart of God. 
"In almost everything that touches our everyday life on earth, God is pleased when we're pleased. He wills that we be as free as birds to soar and sing our maker's praise without anxiety." - A. W. Tozer