But He was wounded for our transgressions, 
He was bruised for our iniquities; 
The chastisement for our peace was upon Him, 
And by His stripes we are healed. (Isaiah 53:5 NKJV)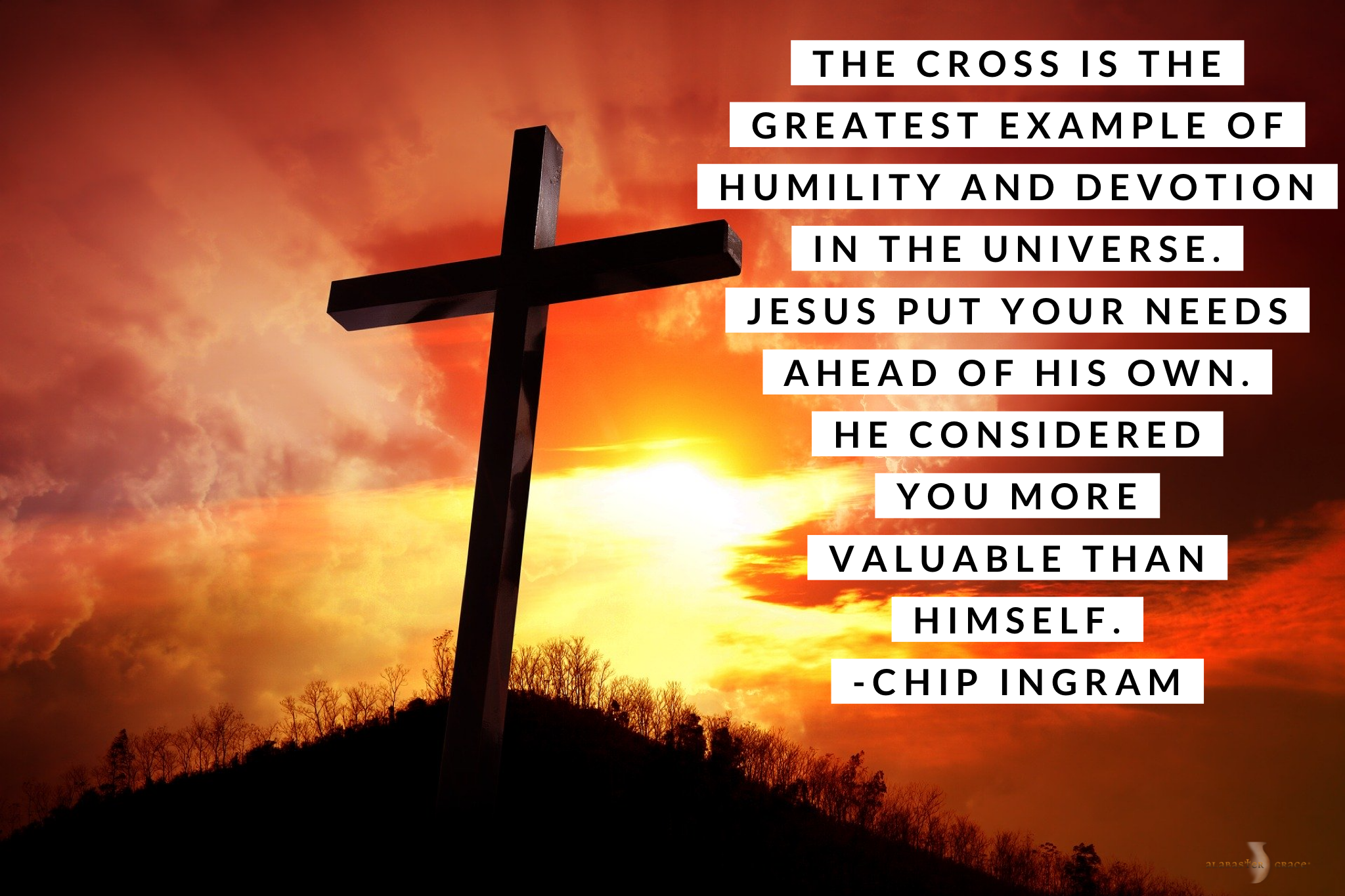 Hundreds of years before Christ went to the cross, Isaiah prophesied that Christ would be wounded for our transgressions and beaten for our iniquities, and that by His stripes (wounds) we would be healed. He willingly took this brutal punishment to die in our place. It should have been us. 
Why did He do this? He did it to become the final and complete sacrifice for our sins. He did it out of His great love for us because He wants us to spend eternity in heaven with Him! 
"The cross is the greatest example of humility and devotion in the universe. Jesus put your needs ahead of His own. He considered you more valuable than Himself." - Chip Ingram