And being found in appearance as a man, He humbled Himself and became obedient to the point of death, even the death of the cross. (Philippians 2:8 NKJV)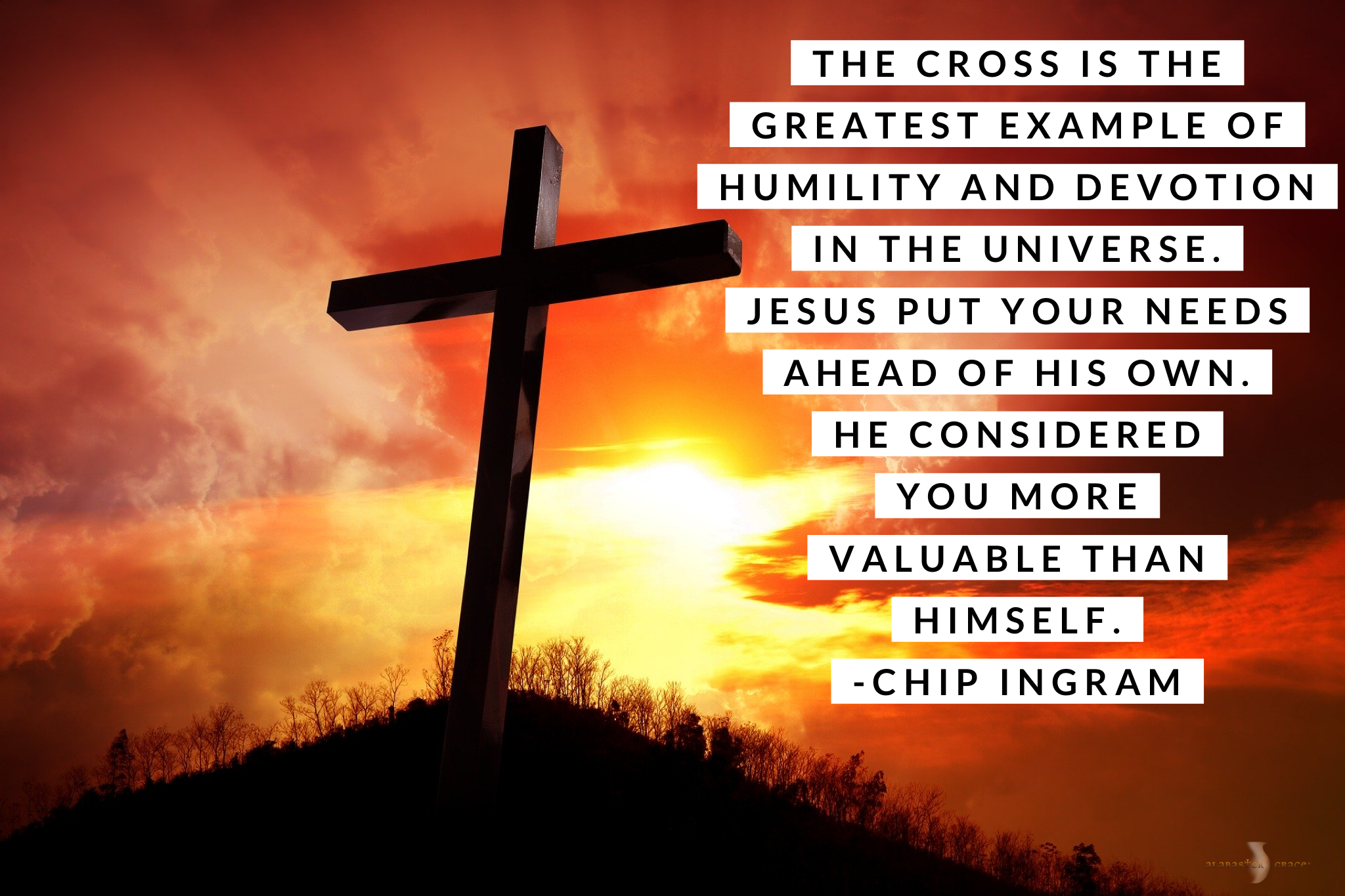 Sacrifice is not a concept that anyone really enjoys. Although we are hearing the word more often these days due to price inflation in such core areas as food and energy, most of us do everything we can to avoid having to make sacrifices. 
As ironic as it sounds, we will make sacrifices in one area to keep from having to make a sacrifice in another! This points out the human tendency to hold some part of our lives closer and dearer than others—and we are hesitant to let go of even a small bit of what we love the most.
Jesus did not live this way. In His human life, He was all about sacrifice—His whole life was a sacrifice. And His is the life that is the perfect pattern for our own.
Jesus came to earth knowing that He would be the ultimate sacrifice. He was fully God and fully man. Through His sacrifice, we, as believers, can have the gift of salvation and the promise of eternal life through faith in Him. 
What matchless grace, that He gave His all for each of us! 
"The cross is the greatest example of humility and devotion in the universe. Jesus put your needs ahead of His own. He considered you more valuable than Himself." - Chip Ingram