Come to Me, all you who labor and are heavy laden, and I will give you rest. (Matthew 11:28 NKJV)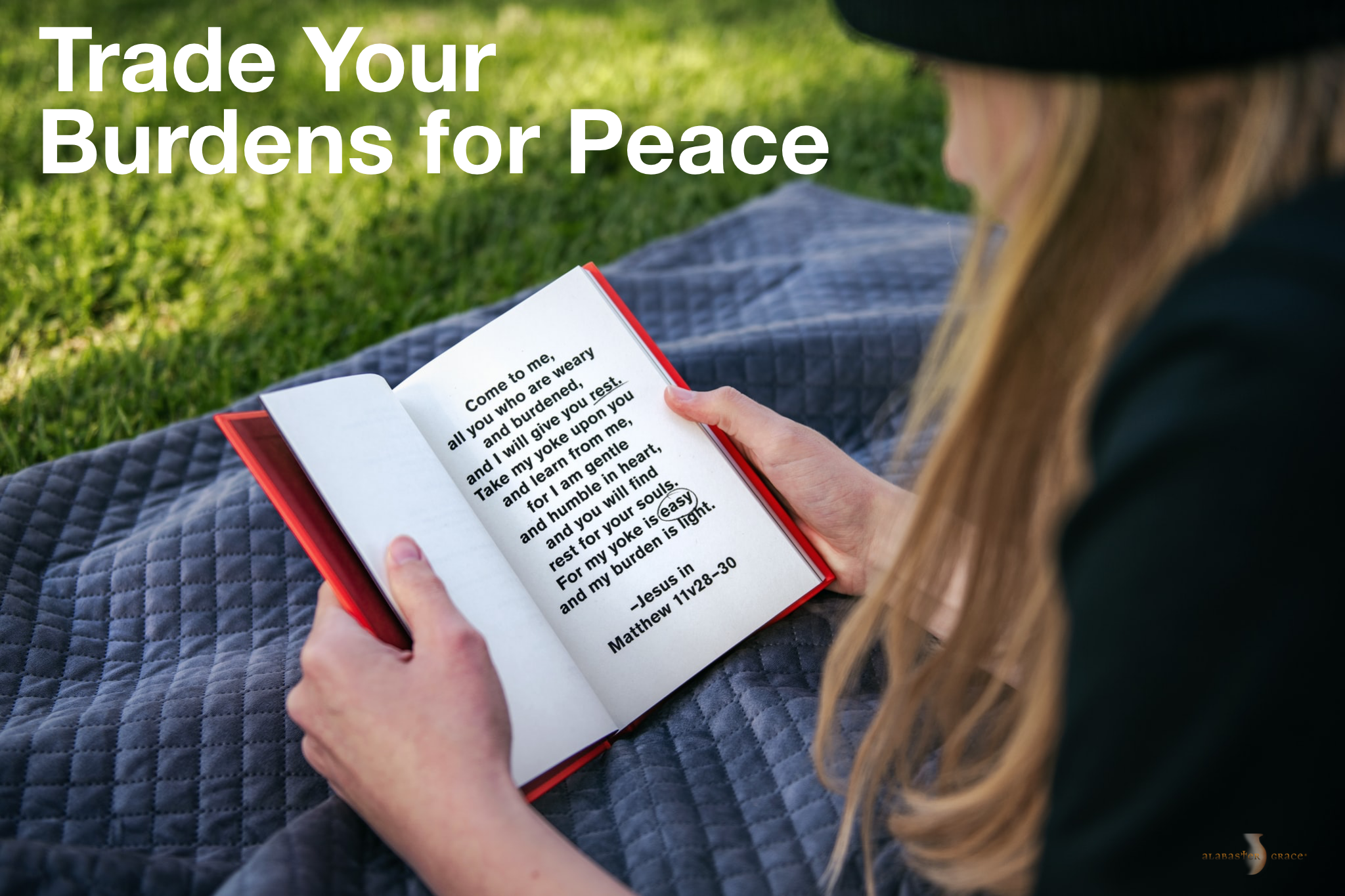 Why did Jesus tell His followers to give their burdens to Him? 
He knew that they tended to try and figure things out on their own instead of coming to Him, just like we do. But if we let Him, He will take the things that weigh us down and give us rest and peace. 
An example of this was displayed in a very small but effective way. A friend of Joanie's was carrying drinks in both hands, and the drinks were very heavy. Someone approached and asked, "Can I help lighten your load?" The person carrying the drinks had grown tired of the heavyweight, and they were relieved to have someone else carry the load for them. 
Sometimes our burdens aren't physical weights, and many times we don't realize for some time that we are carrying burdens, and then all of a sudden we feel like the weight of the world is on our shoulders. Can you think of some examples that you have experienced? 
Jesus reminds us in His Word that He is more than willing to lighten our load and carry our burdens, whatever they may be, to give us rest and peace. It's an uneven trade, burdens for peace, but that's the love He has for us! 
"Abide in Me says, Jesus. Cling to Me. Stick fast to Me. Live the life of close and intimate communion with Me. Get nearer to Me. Roll every burden on Me. Cast your whole weight on Me. Never let go your hold on Me for a moment. Be, as it were, rooted and planted in Me. Do this and I will never fail you. I will ever abide in you." – J. C. Ryle