Oh, sing to the LORD a new song! Sing to the LORD, all the earth! 
(Psalm 96:1 NKJV)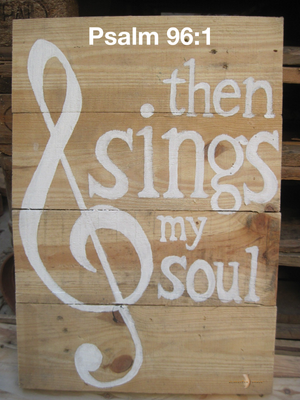 There's just something about singing praises to God. When we are at our lowest, our hearts cry out to Him in song for help. When we are at our highest, our praises ring out from the mountaintops with thanksgiving. 
God created us for worship. We can worship and sing praises to Him wherever we are: in our car, walking, or just sitting still. Our offerings of praise and worship bring glory and honor to Him. 
Today, let a song ring out from your heart to God. He is truly worthy to be praised!
"Every good gift that we have had from the cradle up has come from God. If a man just stops to think what he has to praise God for, he will find there is enough to keep him singing praises for a week." – D.L. Moody