July 16, 2019 
Be sober-minded; be watchful. Your adversary the devil prowls around like a roaring lion, seeking someone to devour. 
(1 Peter 5:8 ESV)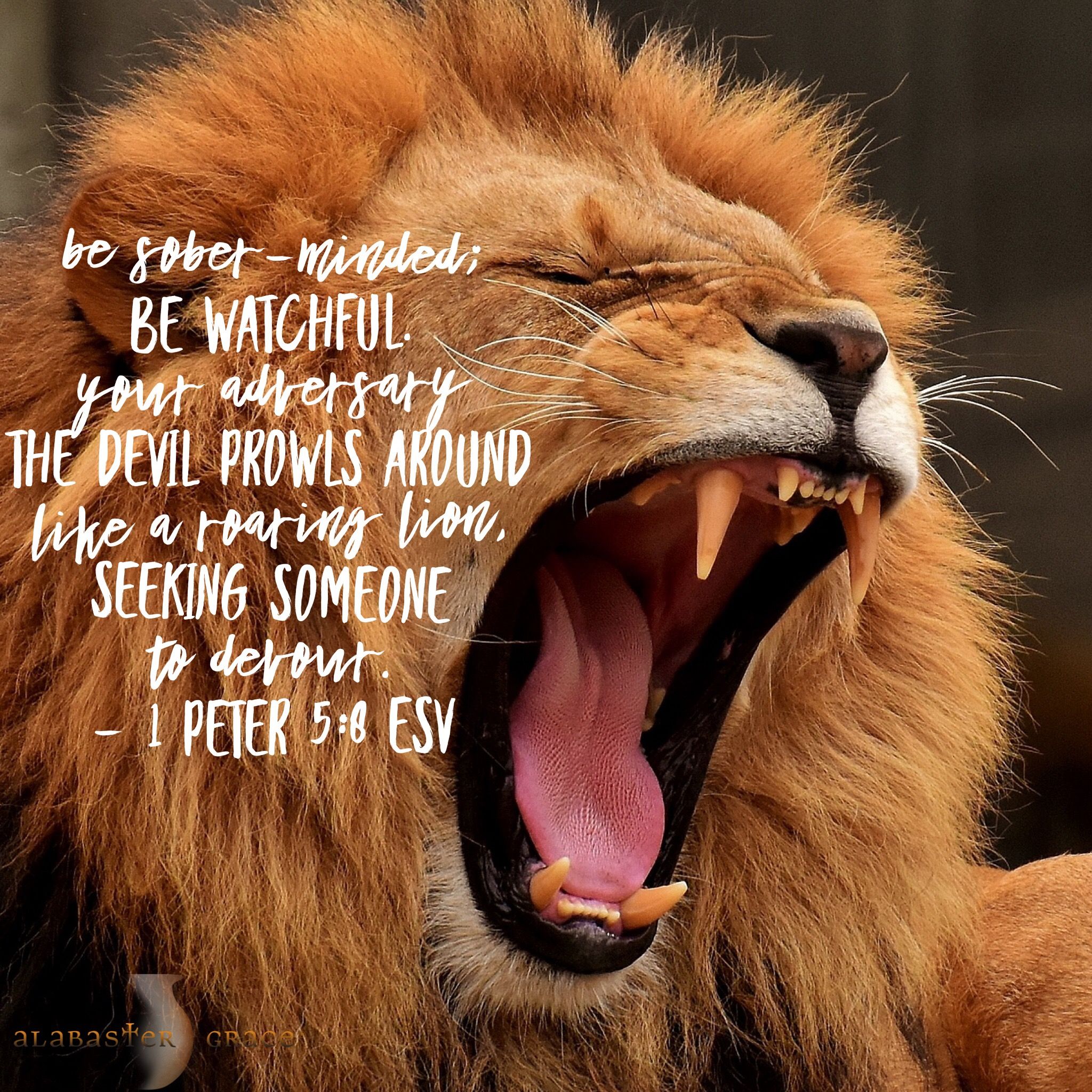 Since the Fall in the Garden of Eden, humans have been tempted by the enemy of our souls, the evil one, the devil.  As Christians, we can face attacks from the enemy of our souls on a daily basis.  And the more useful we are in God's Kingdom, the more we can expect to be attacked. 
Although we have an ongoing wrestling match with the evil one, God never leaves us and He has already triumphed over the evil one for once and for all.  1 Corinthians 10:13 states, "No temptation has overtaken you that is not common to man.  God is faithful, and he will not let you be tempted beyond your ability, but with the temptation he will also provide the way of escape, that you may be able to endure it." 
As believers, we don't have to try to defeat the devil all by ourselves.  We have the power and protection of the Holy Spirit operating within us to guide us and help us choose good over evil.  God will not allow us to be tempted beyond our ability, and He will provide the way of escape.  
"The more useful we are to God, 
the more we will be attacked by the enemy." 
- Zac Poonen 
Blessings to you!