June 11, 2019 
Let your reasonableness be known to everyone. The Lord is at hand; do not be anxious about anything, but in everything by prayer and supplication with thanksgiving let your requests be made known to God.  And the peace of God, which surpasses all understanding, will guard your hearts and your minds in Christ Jesus. 
-Philippians 4:5-7 ESV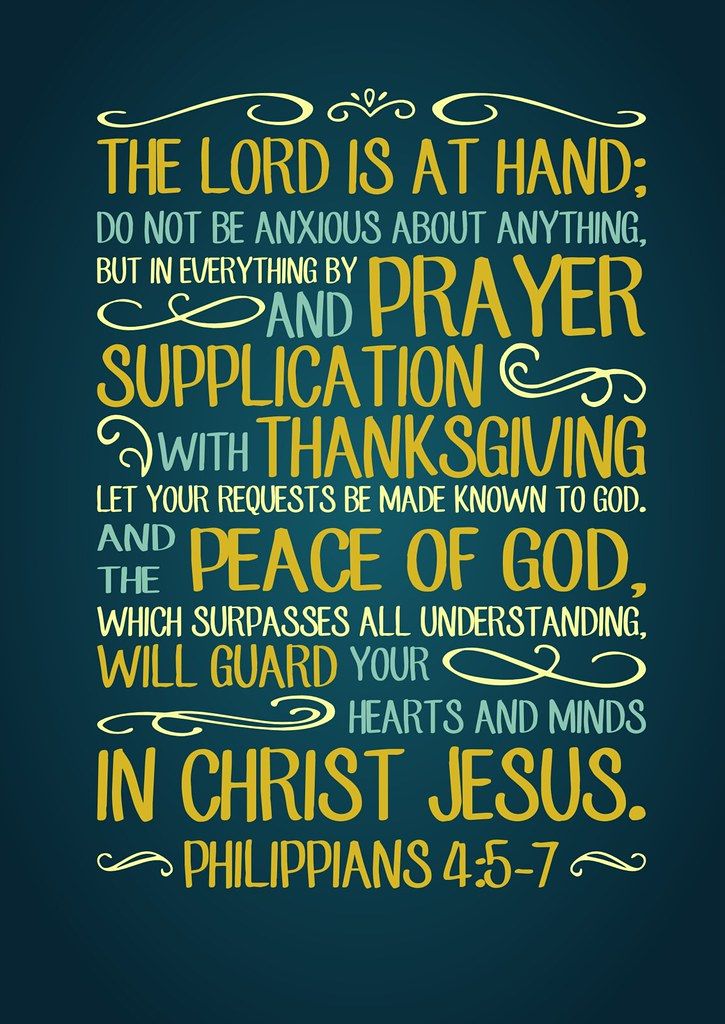 Chapter 4 in the book of Philippians describes how Christians can overcome worry and worldly desires, regardless of their circumstances. By making a purposeful decision to be content, a believer can trust God to provide our true needs, and not be consumed with materialism or anxiety. 
God does not promise that we won't have difficulties in this life, but He does promise to give us the strength we need to go through the tough circumstances. 
Worrying about the difficulties only adds fuel to the fire of anxiety and robs us of peace. Give your worry to God.  He is more than able to bring you through whatever might be facing you. 
"Anxiety does not empty tomorrow of its sorrows, but only empties today of its strength." 
~ Charles H. Spurgeon, Pastor 
Blessings to you,