May 18, 2019 
Finally, be strong in the Lord and in the strength of his might.  Put on the whole armor of God, that you may be able to stand against the schemes of the devil. - Ephesians 6:10-11 ESV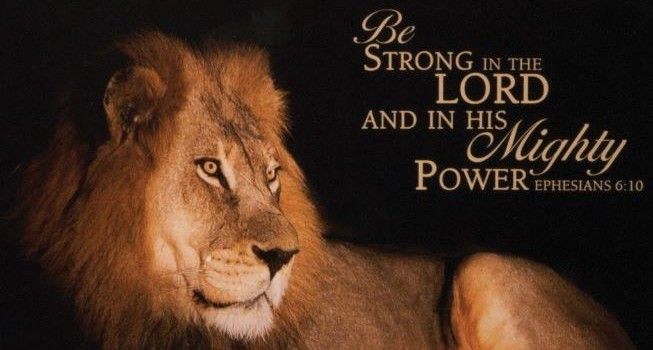 When we are told to be strong, it is never with our own strength.  We are weak, even when we think we are strong. 
God has given us everything we need to withstand the battles of this life.  His armor is proof:  belt of truth, breastplate of righteousness, shoes of peace, shield of faith, helmet of salvation, and the sword of the Spirit which is His Word. 
We need not fear the battle because the Lord will give us His strength to withstand the enemy. 
"When a man has no strength, if he leans on God, he becomes powerful." ~ D.L. Moody, American Evangelist 
Have a blessed day! 
Joanie and Brad