May 10, 2019 
Truly he is my rock and my salvation; 
he is my fortress, I will never be shaken. 
- Psalm 62:2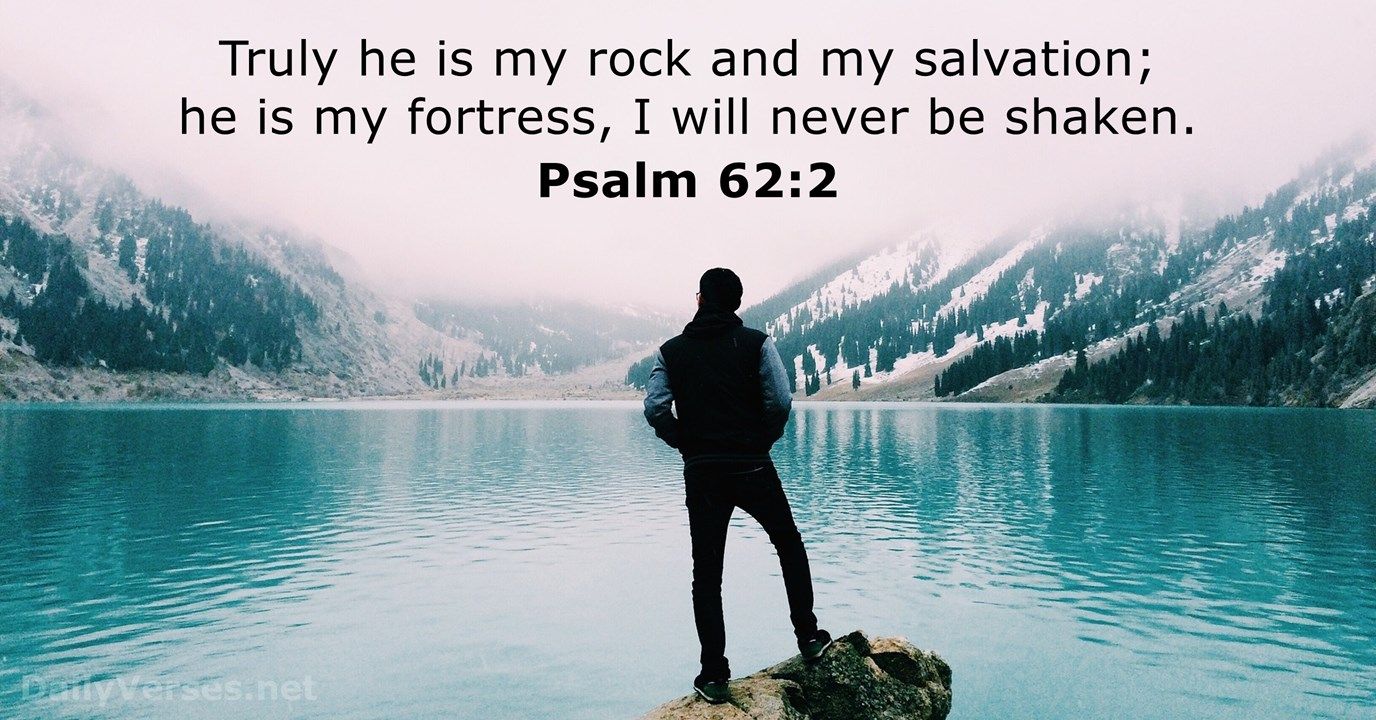 We face struggles on a daily basis.  They can be as small as having a hard day at work to an unexpected medical diagnosis. 
God never promised that we would have a life devoid of problems or struggles, but He did promise that He would be with us every step of the way. 
The verse for today refers to God as a rock.  He is immovable and strong.  We can lean on Him, trusting that He will get us through all difficulties. 
"God never said that the journey would be easy, but He did say that the arrival would be worthwhile." —Max Lucado